If you follow me on
instagram
, you know that I'm on the hunt for a rug for the living room. We moved the zebra hide into the study and now, our living room is bare.
Today, I thought I'd share a few of the options I'm considering. Hopefully, you all can weigh in and tell me what you think of the choices. Who knows, maybe it'll even help one of you find a rug!
First of all, I love the idea of layering rugs! I feel like it adds such depth and warmth to a room. Plus, you definitely want to make sure you have enough rug coverage for your room. Nothing worse than a rug that's too small for a space!
The lovely pink sofa is quite long, 7 feet!
I found this chart to be very helpful when considering rug sizes for living rooms.
Basically, your rug should be a bit longer than your sofa. If it's smaller, you need a larger rug to balance the room. However, if you love the rug even though it's smaller a great option for you might be to layer it with a larger rug.
Here are the options I'm considering.
Option 1.
Layered jute rug with a Moroccan wedding blanket.
I found this via Caitlin Moran's home tour over on the Glitter Guide. It's such a unique option and I love the bit of sparkle in the wedding blanket paired with the natural fibers of the jute rug. The only problem with this option is that the wedding blankets are pricey and harder to find!
Option 2.
Layered graphic rug with a soft, sheep skin rug or flokati rug.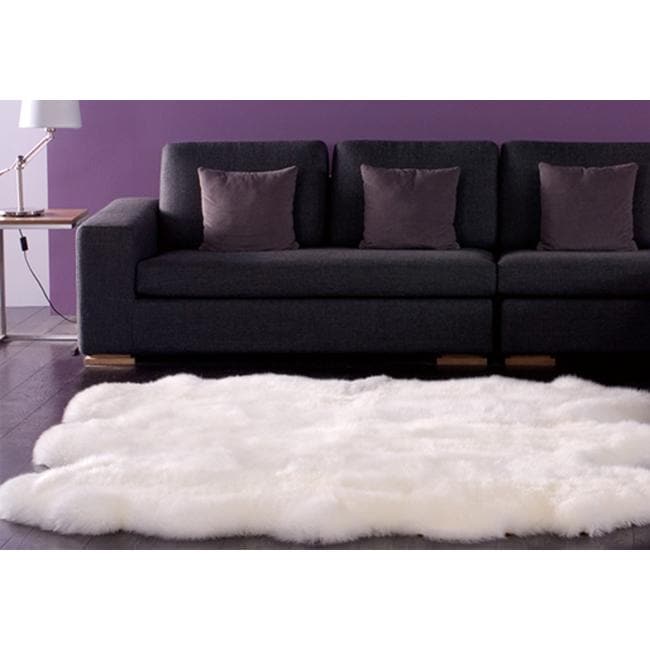 Last, but not least, I really love a Moroccan rug. The one thing that's holding me back is that it seems to be everywhere! However, one of my followers pointed out on instagram, that it's really only popular among design bloggers and not likely to pop up anywhere else.
The truth of the matter is, it's the perfect neutral rug and you can do a whole lot of decorating around it. It goes with just about anything! I think it's the front runner for now.
So, tell me, what do you think??
I would love to hear your feedback!
XO,