Today, I thought it would be fun to do something a little different.
You all seem to really enjoy the before and after furniture projects and I thought it would be great to get your input for the WHOLE project!!!
If you follow me on instagram, you saw that I scored an awesome campaign desk!
Granted, it doesn't look very awesome in it's current state.
Sorry for the blurry iPhone pic.
Because of the amazing hardware on these you can create a beautiful contrast regardless of what color you use. Let's take a look at some campaign pieces that have been dolled up!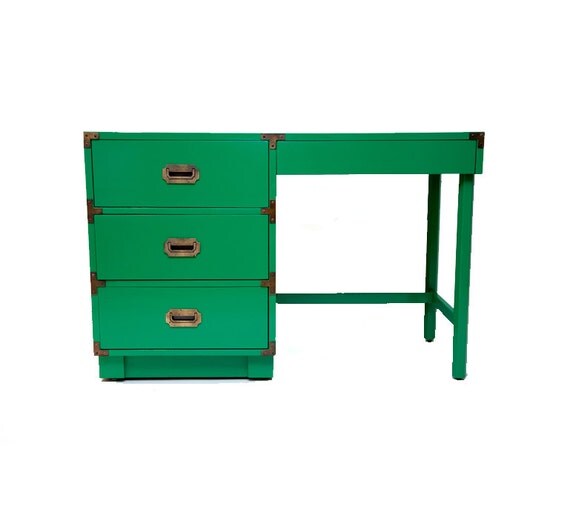 This emerald green one is gorgeous! I found it on Etsy, but it's already sold.
I LOVE the green, but I just painted the provincial desk green, so I'm leaning away from that.
This one is beautiful in mint! Again, I found it via Etsy and it's sold out.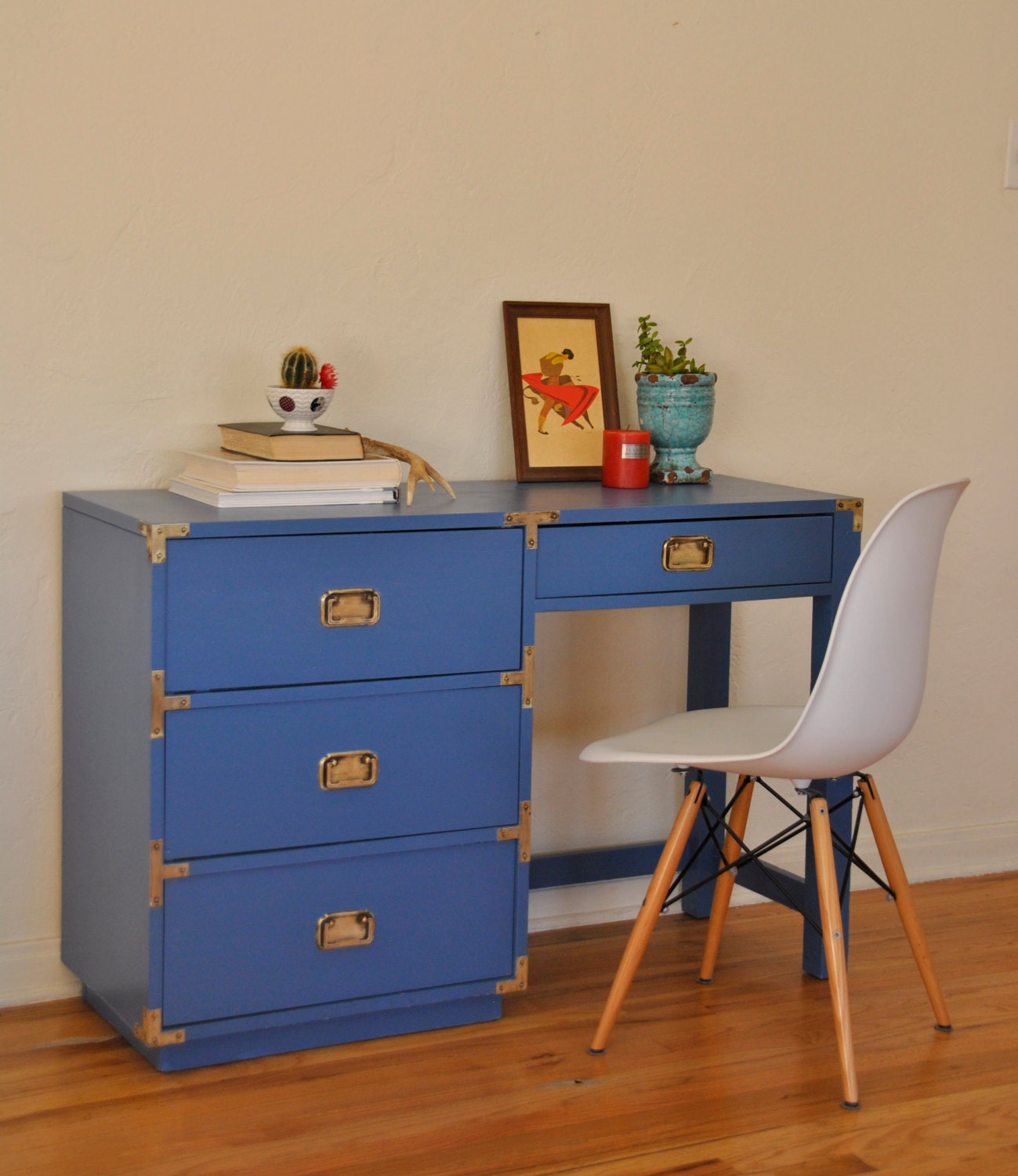 The blue is FANTASTIC! Again, via Etsy, again SOLD.
These babies are hot items!
The yellow is fun too!
This was found on Apartment Therapy Classified and, you guessed it, it's sold!
The deep red is amazing with the gold contrast!
This one is available via
Then there's white!
White with gold is just classic and glam!!!
So, I'm leaning toward classic white.
Here's where YOU come in! I need your advice.
What color do you like best?
What about finish?
Would a satin finish be good?
OR
Would a glossy, lacquer like finish be better?
I can't wait to hear your thoughts!
XO,
Krista